First Christmas, First House, New Quilt
We had a lot of silent snowfalls already, and Christmas felt so much more special. With it being our first Christmas in our first house that we bought, we splurged with a real tree for the first time ever!
pretty snowfalls…
My mom and I took a Yule log cake class. Neither of us had made one before. It tasted a-maz-ing……
We gave away homemade everything: jam, peanut brittle, sugar cookies, peppermint bark, and caramels for Christmas gifts. It got pretty busy for me overall. I didn't really expect that I'd get a little stressed with having to decide where all the decorations were going to go; we're still trying to figure out how we want to organize our everyday stuff. I did attempt to make a garland though! We have a lot of pine trees on our property. Turned out cute, I'll wear gloves next time. XD
I finished a lot of things I wanted to get done, and also didn't finish even more things that I was planning to get done. The things I didn't get finished, I blame my wisdom teeth lol. They caused me pain off and on through out the years even though they grew in straight, but it was time for all four of them to go once and for all. Then I got a dry socket, go figure!
I somehow got the energy to help my boys make a hot cocoa stand. They'd been begging to do one, and when they ask you more, the more you don't want to do it at all. I finally sat down, we did all the math, because they had to use their own money for supplies. I'd help with setting it up. The stand was super successful. They even had a firetruck stop by! So cool!
Anne of Green Gables Christmas Quilt
The biggest project I worked on starting in September was the Anne of Green Gables Christmas quilt. The fabric is by Riley Blake and came out for Christmas 2017. I posted images of the blocks on my Instagram throughout December as if I was only working on one…
Surprise!
I had actually made two quilts! One for me, and one for my mom as her Christmas present. After pulling it all out again after unpacking, I realized I could probably make two smaller lap size quilts out of it instead of one big quilt like I had intended. So that'd what I did.
I knew she'd see the posts online, so just kept it to myself a little and didn't talk about it when we met up. ;) My dad contributed by covering the professional quilting costs to help me get them done on time. I went with Pickle Dish Quilting, and love how the quilts turned out.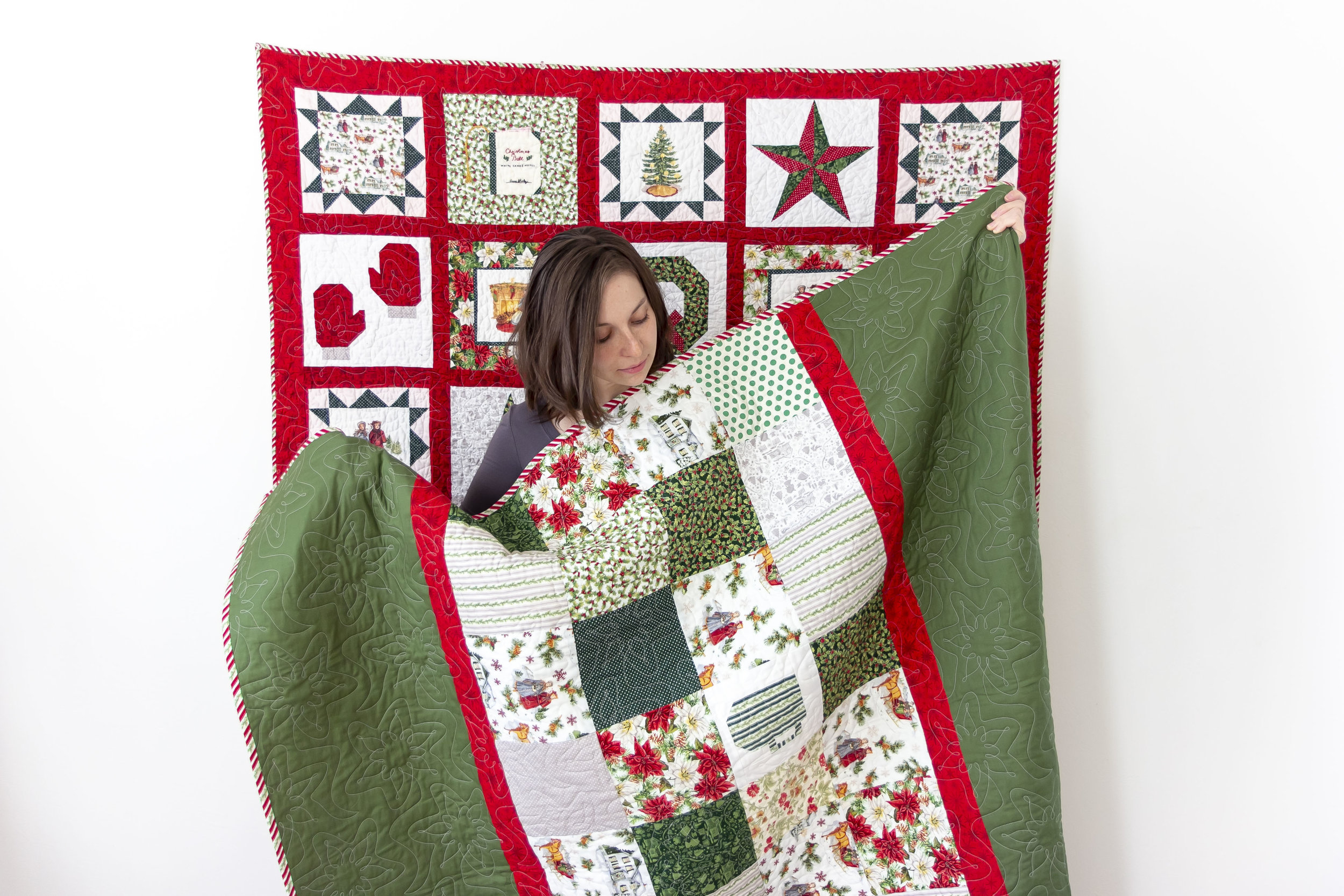 Making the backing for a quilt is always such a home stretch drag for me! Im very satisfied when I take the time to do it, but I really have to push myself! Binding is one of my favorite parts to do. =)
It turned out really well. We made roast beef for Christmas, Mom of course loved the quilt very much. I'm writing this and it's near the end of January already! Everything has been a lot to take in. I've been painting and drawing again too. I even applied to do a small solo exhibition at a local library (Rockrimmon if you live in Colorado Springs, CO!)
I feel like I need to wind down a little bit still, and focus on things that I want to do, get 2019 really going.

Always,
Lauren